360 Monitoring / For Hosters
Increase your Quality of Support

as Hosters
360 Monitoring Solution
for

Hosters
Automated performance tracking for any number of servers and sites. Gain more time to focus on growing your business.
360 Monitoring ensures that hosters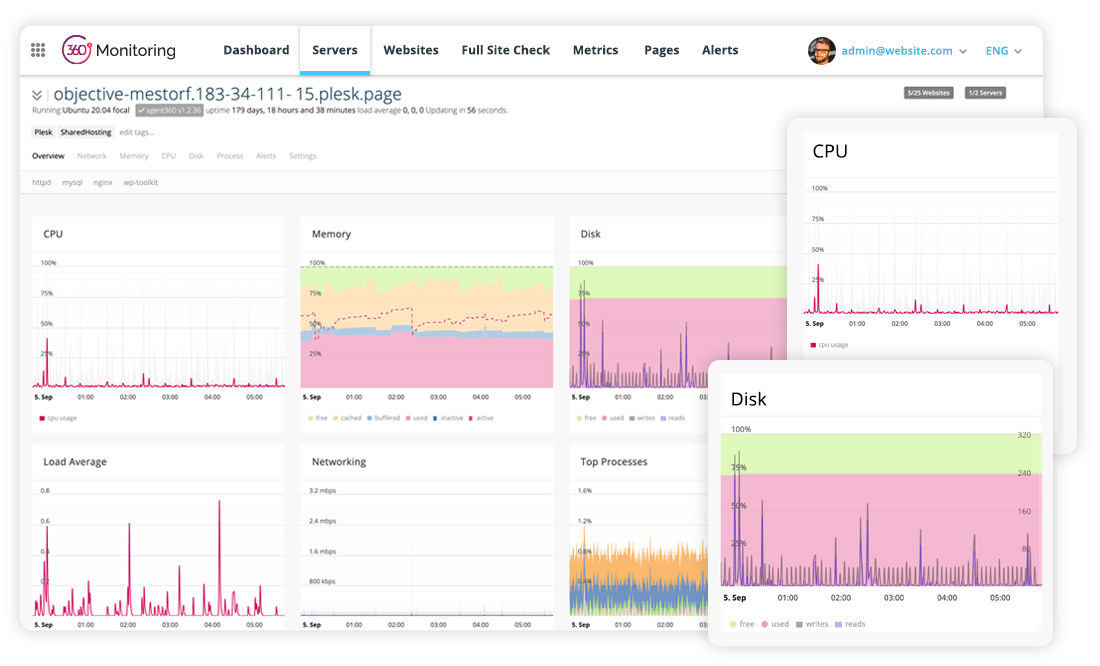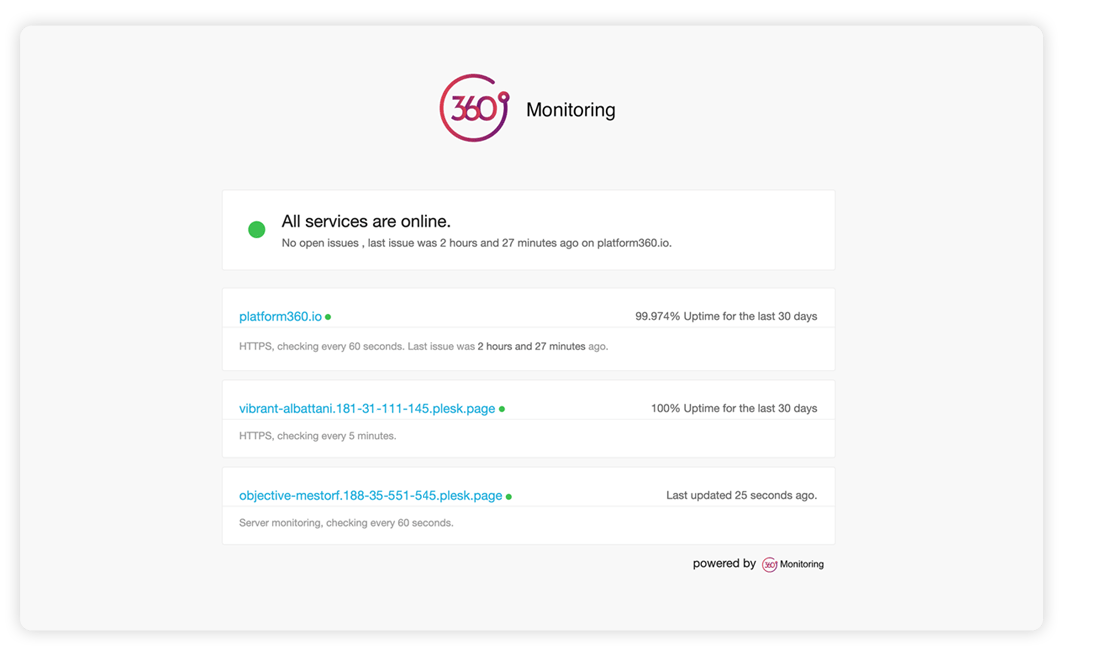 For Managed hosting customers
Monitor large-scale web projects with dedicated support and deals.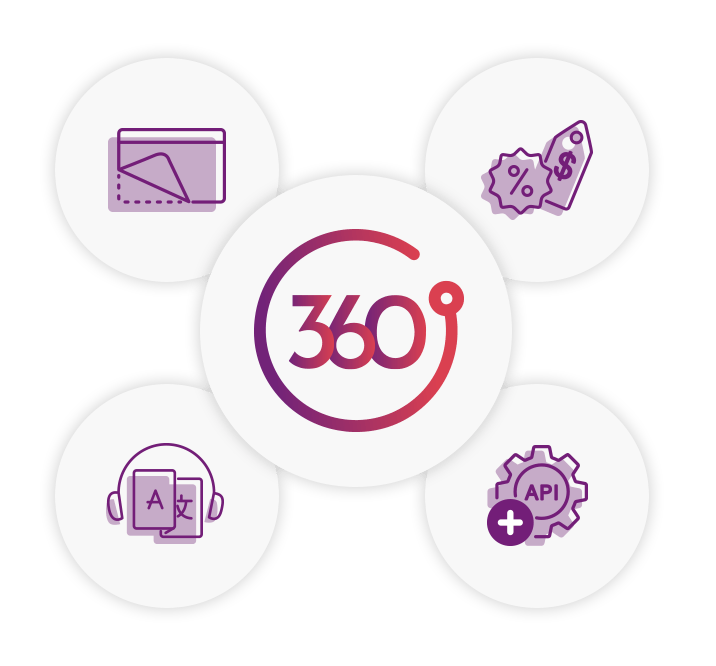 Your web tools in

one place
Integrate your top Windows & Linux tools and do more with your platform.
Fully embedded into the Plesk control panel for ease of use.
The most important metrics to watch and alert to for NGiNX are writing, active and requests_per_second. See here the full list of more tracked metrics.
MongoDB provides various metrics via the server-status command call. Setting up monitoring for MongoDB is easy.
Get Apache metrics through its status page. Keep track of server performance metrics such as active connections or requests per second.
Keep track of your PHP-FPM server performance metrics such as requests per second, dropped requests. Setting up monitoring for PHP-FPM is easy.
ElasticSearch can help you leverage your data with the power of search. It provides a distributed, multi-tenant, full-text search engine with an HTTP web interface.
The HaProxy monitoring plugin monitors various metrics such as requests per second, connections, and queues.
CloudLinux allows system administrators to set custom restrictions for users. This prevents a machine from being overloaded.
Kamailio can be used to build large platforms for VoIP and WebRTC. This integration is useful to scale SIP-to-PSTN gateways, PBX systems or media servers.
Docker enables you to separate your applications from your infrastructure so you can quickly deliver software.
Asterisk turns an ordinary PC into a communication server. Asterisk supports IP PBX systems, VoIP gateways, conference servers, and other custom solutions.
LSCache (LSCache, LSCWP) communicates with LiteSpeed Web Server and LSWS built-in page cache to drastically reduce page load times.
RabbitMQ provides your applications to send and receive messages, and your messages with a secure place to store them until they are received.
Working with an in-memory data set, Redis can preserve your data by periodically swapping the dataset to disk or appending each command to a disk-based log.
Start monitoring your sites for free in just a few clicks.