360 Monitoring / For Agencies
Maximize Uptime
& Quality for Agencies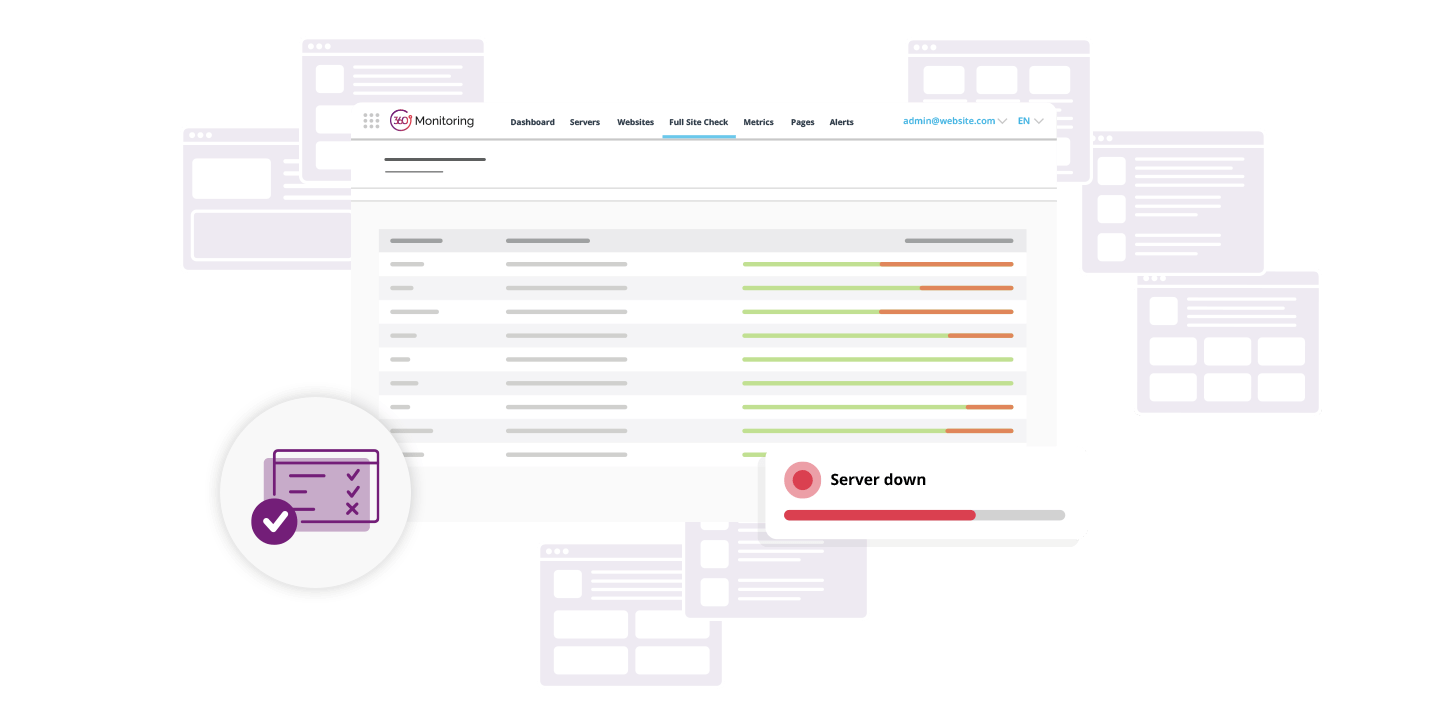 360 Monitoring Solution
for

Agencies
Do you have to manage multiple sites and servers for customers? With alerts for downtime and poor performance, you can improve your customer experience.
Discover features for Agencies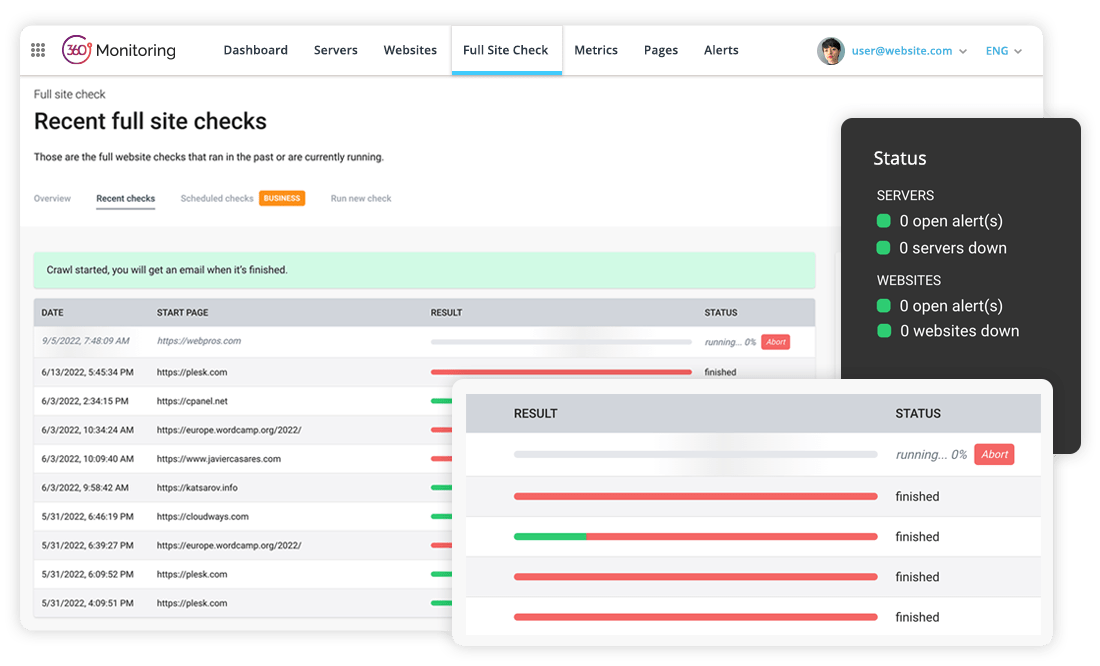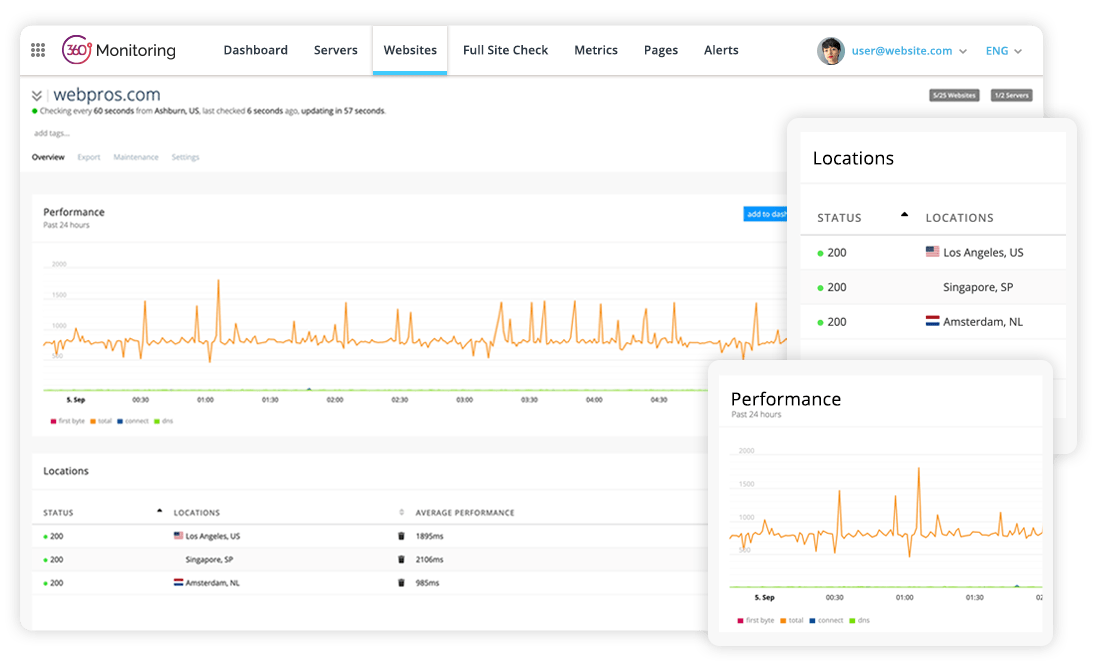 Your web tools in

one place
Integrate your top Windows & Linux tools and do more with your platform.
Fully embedded into the Plesk control panel for ease of use.
The most important metrics to watch and alert to for NGiNX are writing, active and requests_per_second. See here the full list of more tracked metrics.
MongoDB provides various metrics via the server-status command call. Setting up monitoring for MongoDB is easy.
Get Apache metrics through its status page. Keep track of server performance metrics such as active connections or requests per second.
Keep track of your PHP-FPM server performance metrics such as requests per second, dropped requests. Setting up monitoring for PHP-FPM is easy.
The HaProxy monitoring plugin monitors various metrics such as requests per second, connections, and queues.
CloudLinux allows system administrators to set custom restrictions for users. This prevents a machine from being overloaded.
Docker enables you to separate your applications from your infrastructure so you can quickly deliver software.
LSCache (LSCache, LSCWP) communicates with LiteSpeed Web Server and LSWS built-in page cache to drastically reduce page load times.
Is 360 Monitoring free to use?
360 Monitoring Lite is a free plan that can be used to monitor 1 server and 5 sites. See all pricing plans here.
How do I test or trial more features?
There is a 14-day free trial available to all users of the 360 Monitoring Pro! Just sign up and start for free, no card details required.
Does my subscription automatically renew?
All 360 Monitoring subscriptions are renewed monthly and can be canceled at any time.
Are yearly subscriptions available?
Currently, 360 Monitoring does not offer yearly subscriptions, offering only monthly subscriptions to remain as flexible as possible to fit your growing business.
Start monitoring your sites for free in just a few clicks.