Monitor Sites & Servers, Easily
Configurable dashboards, easy set-up, & custom tools: Your 360° server uptime solution.
We monitor your servers and sites. Want a taster? Enter your URL.

www.mysite.com - Europe Germany - Frankfurt
See your full monitoring dashboard for free
The Power of


360 Uptime Monitoring
Keep track of your online business assets with confidence, supported by world-class internal and external system monitoring.
Track server metrics like CPU, network, memory, & disk usage, and pinpoint issues at the source.
Protect your sites from malicious IPs to improve your sender reputation and email deliverability
Perform scans in the log files of your applications to receive data on their performance.
Discover a catalog of top plugins and even write your own with the open source 360 agent.
Comprehensive Server Uptime Checks
Monitor your CPU, network, disk usage, load times, and much more at a click. 
Get to know your servers. With 360 process monitoring, track the health of each functionality to pinpoint why errors and downtime occur.
Available on both Windows and Linux.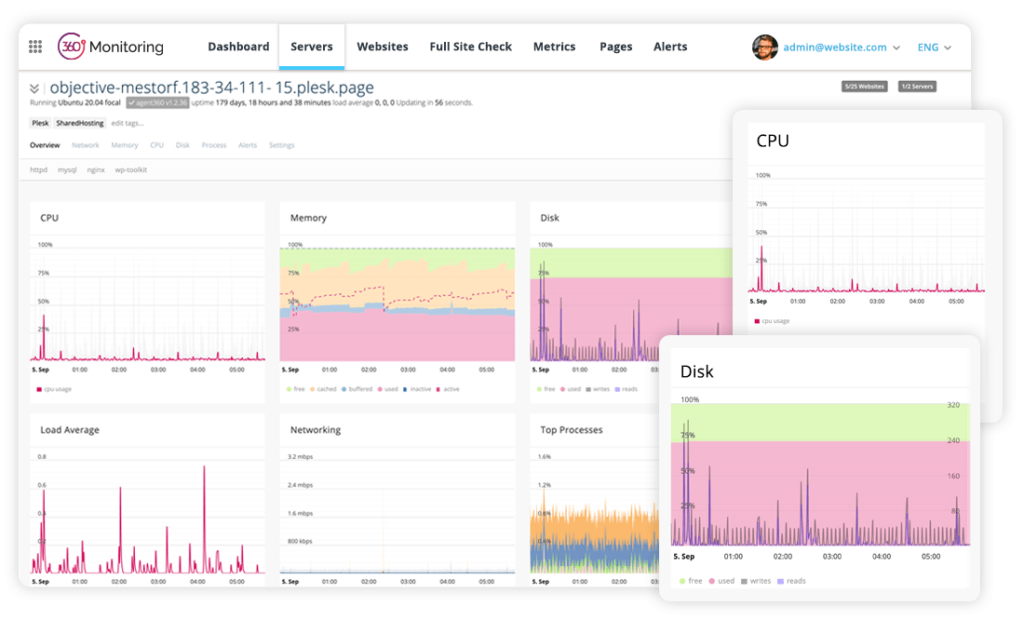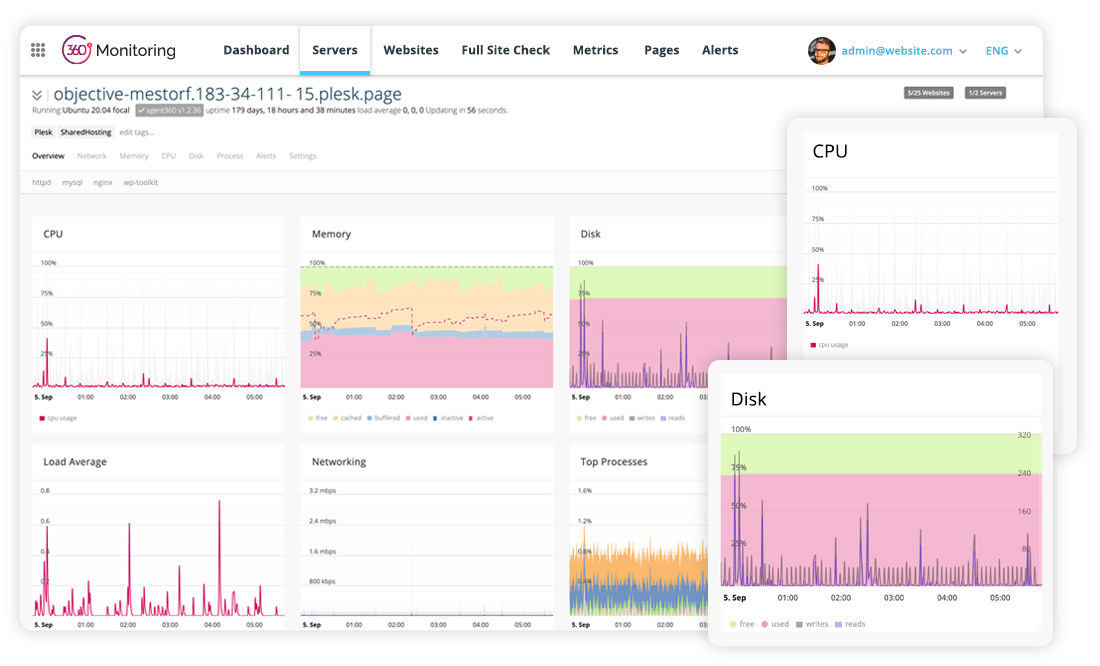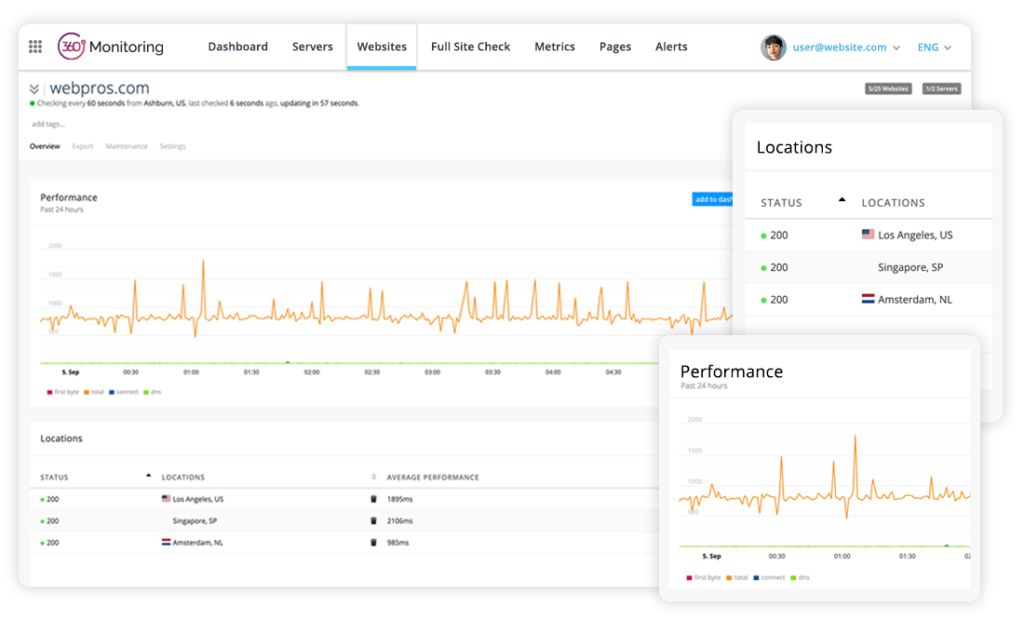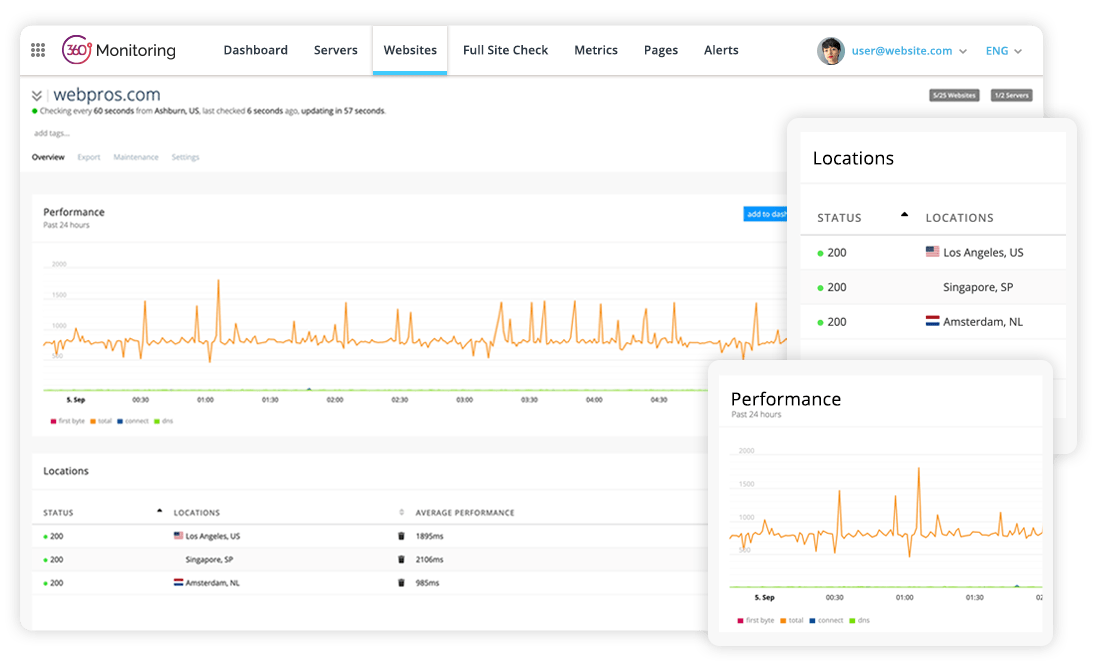 Complete Website Uptime Monitoring
Unnoticed downtime is a thing of the past with 360 Site Monitoring. Check the DNS time, SSL validity, keywords, and beyond, testing from 26 locations globally.
Unlock Additional Flexibility
As well as being fitted with ready-made monitoring options, 360 Monitoring also provides out-of-the-box integrations with top database and server technologies. You can even create custom plugins based on your specific needs.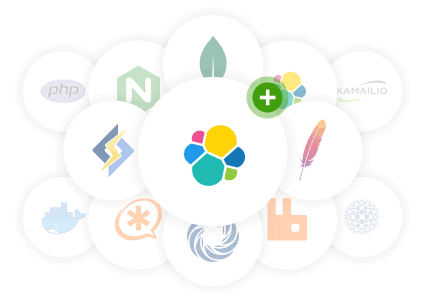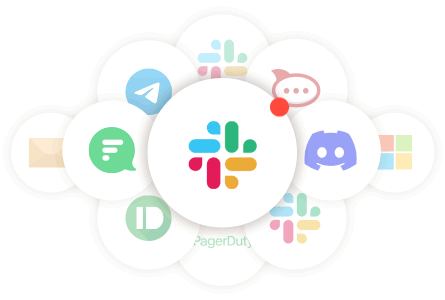 Frequent Scans & Personalized Alerting
Never miss a notification again: when 360 Monitoring flags an issue, receive an alert directly to your preferred notification channel. With monitoring intervals up to 60 seconds, data retention up to 30 days, and historical data up to 2 years.
Start monitoring your sites for free in just a few clicks.